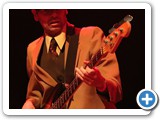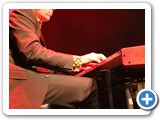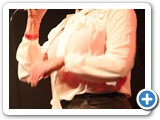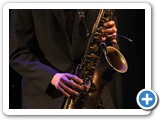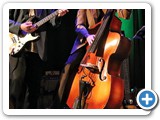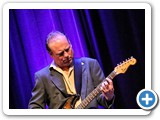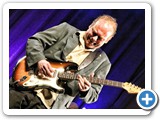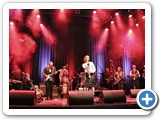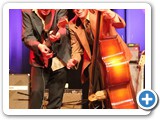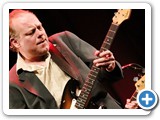 lightbox web photo galleryby VisualLightBox.com v5.7
-The Etta James Experience

Een spetterende, swingende show met soul, blues, funk, rock'n roll en jazz, gebaseerd op het repertoire van de in
2012 overleden Amerikaanse 'grand lady of soul', Etta James.
In The Etta James Experience hebben negen ervaren muzikanten uit Oost-Nederland hun krachten gebundeld. Stralend
middelpunt is zangeres Floor Kraayvanger, Nederlands' eigen 'grand lady of soul, rock and rhythm & blues'. Floor
is al jaren een enorme fan van Etta James. Niet alleen om haar indrukwekkende stem maar zeker ook om Etta's
vermogen om in allerlei stijlen uit te blinken. Net zoals Floor dat zelf ook doet.
De band bestaat uit muzikanten die hun sporen in de Nederlandse en internationale blues- en soulscene al
ruimschoots hebben verdiend. Aangestoken door het enthousiasme en de spirit van Floor, staat er een gedreven en
supergemotiveerde band. Met een maar liefst vier man sterke blazerssectie, voor de spetterende kers op de taart.
Het swingt als de bekende trein in de krakers Tell Mama, Something Gotta Hold On Me en Rock Me Baby. Of in jaren
50-swingnummers als Dance With Me Henry en Pushover. En er is tijd voor dynamische rustpuntjes in Etta James-
standards als At Last, Sugar On The Floor en I'd Rather Go Blind. Ballads waarin Floor eens te meer haar klasse
laat horen.
The Etta James Experience staat garant voor een dampende show. Bij uitstek geschikt voor festivals en clubshows.
Maar ook voor bedrijfsfeesten of grote evenementen.
The Etta James Experience Rocks The House!

The Etta James Experience:
Floor Kraayvanger (o.a. Superfloor, Floored): zang
Sjoerd Smeenk (Never2Young): piano, Hammond orgel en zang
Mike Donkers (o.a. Mike & The Mellotones): gitaar en zang
Patric Roes (o.a. Day Trippers, The Very, Very Nervous): contrabas, basgitaar en zang Han Neijenhuis (o.a. Tony
Spinner Band, Sonny Hunt): drums
Rob Key (o.a. Brand New Bag): trompet
Marcel Postma: trompet en bugel
Marcel Tiemessen (o.a. Bar & Booze, The Original Sixties R&B and Soul Show): tenorsax Pieter van de Venne (o.a.
Amber Roots): baritonsax
A Once In A Lifetime Experience….